WHAT'S GOING TO GIVE TEEN ATHLETES THEIR EDGE?



D1 PRO TRAINING is an at-home training program designed to fill in the gaps.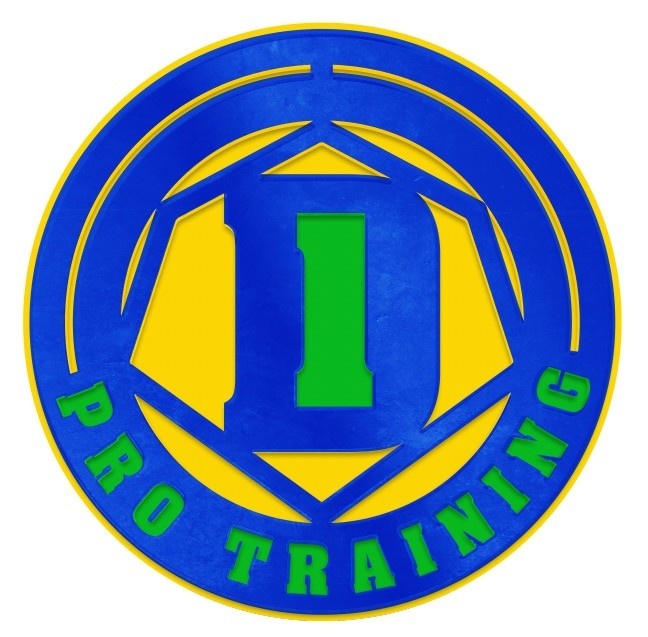 PARENTS: Give your high school athlete ample opportunity to excel by adding supplemental training with an internationally recognized and proven trainer.

Join and Cancel at ANY TIME.
THE AVERAGE HIGH SCHOOL ATHLETE'S CHANCES OF COMPETING AT A DIVISION 1 SCHOOL ARE LESS THAN 2%.
How is your high school student supposed to get recruited to the D1 school of their choice?
WE'VE GOT THE SOLUTION! LET US HELP YOUR ATHLETE THRIVE.
Our professional trainer, Tadeo Arnold, is internationally recognized for helping athletes make their dreams come true. He's transformed underperforming, unknown high school teams to the nation's top 10, and he can't wait to put YOUR student-athlete to work with the D1 Pro Training Course!
THIS SOUNDS AWESOME. SIGN US UP!
BECOME AN EXPLOSIVE ATHLETE
Light your athlete's reaction time on fire. They will develop muscles they never knew they had and become one of the fittest and most valuable athletes on their team.
INCREASE THEIR CONFIDENCE
Your athlete will learn to trust themselves and develop a winning attitude that improves decision-making during their game, dance, match, or meet.
PREPARE TO TRAIN AT THE COLLEGIATE LEVEL
This course gives your athlete a collegiate level training experience. Get them in the best shape of their life, reduce their risk of injury, and ensure they walk into their first day of D1 practice ready to perform.
STUDENT ATHLETES WILL RECEIVE...
Kinesiology Based Workouts - Our program enhances explosiveness, quickness, agility, power, and speed while reducing the chance of injuries.
Periodized Programming - The last thing we want is for your athlete's workouts to get stale and old. Our programs help our students maximize their gains and reach their peak performance just in time for their next competition.
20 Minute Workouts Monday, Wednesday & Friday - These sessions focus on explosion, strength, and quickness to increase your student athlete's power.
10 Minute Balance and Core Workouts on Tuesday & Thursday - Sitting around on recovery days results in tight, sore muscles. In D1 Pro Training, we work on strengthening stabilizer muscles and using active recovery so your athlete will be less sore and get stronger faster.
SNAG THESE BONUSES WITH YOUR ENROLLMENT!
NUTRITION GUIDE
A nutritional guide to help your student-athlete fuel their body for maximum performance.
CLIENT COMMUNITY
Access to our client community so your student can connect with fellow course members and get the accountability they need to reach their goals.
MINDSET VIDEOS
Mindset videos to help you become a better athlete parent and your child become the most coachable athlete they can be.
HERE IS EVERYTHING THAT'S INCLUDED...
A monthly training program, presented by X Pro Tadeo Arnold, designed to help teen athletes reach their full potential

The knowledge and fitness level they need to avoid injury while continuing to compete at the performance level for years to come

Bonus 1: Nutritional video and guide
Bonus 2: Private Community
Bonus 3: Mindset training videos for athletes and their parents
ENROLL NOW FOR JUST $49/MO!
TADEO ONLY WORKS WITH THE BEST
He's trained MLB All-Star, Yasiel Puig, actresses Kerry Washington, Jesse Metcalfe and Debbie Allen, as well as WWE champion, Eva Torres.
Tadeo was the TOP Trainer at world's #1 Gym, Equinox in NYC, and his program was ranked #3 in the US by Jillian Micheals, TRX & Zumba.
Now, he's developed a program to help your high school athlete EXCEL and prepare for a possible D1 Collegiate career.
A NATIONALLY RANKED BASKETBALL TEAM
When Tadeo started coaching the basketball team at Ribet Academy, they were ranked #12,974 in the country. He took them to #6, putting the players on the radar of D1 coaches across the country.
---
AN MLB ALLSTAR
Tadeo worked with MLB Allstar, Yasiel Puig, who hit multiple home runs in the world series after participating in our program.
LESS THAN 2% OF HIGH SCHOOL ATHLETES GO ON TO COMPETE AT THE D1 LEVEL
Our students have a 40% higher chance of going D1 than the average high school athlete. Give your child their best chance by enrolling them in D1 Pro Training.
FREQUENTLY ASKED QUESTIONS
My Child Isn't Trying To Become A D1 Athlete, Is This Program Still Good For Them?
Is This The Only Workout My Child Should Be Doing?
What's Different About D1 Pro Training?
Do I Have to Sign a Contract?